Shenglong Intelligent Electricity Manager
Introduction
Household electricity safety has been an issue of concern. With the improvement of people's living standards, it's becoming a new demand for household electricity security and management to check electricity meter data at all times and places, monitor electric quantity, voltage, current, etc., and to intelligently control household circuit switch.
Based on OneNET platform, Shenglong Intelligent Electricity Manager can store data as household electric quantity, voltage, current, etc. which is collected by monitor devices. It's able to view the household meter data through PC, WAP or APP client. It can also monitor home circuit loop, and control household circuit switch remotely. That's the way of meticulous and intelligent household electricity management.
Based on OneNET platform, the data collected by monitoring devices is transported via standard protocol and stored in OneNet cloud platform. Applications are built to display and control data through OneNet data interface. Through PC, WAP or APP client, Shenglong Intelligent Electronic Manager can specialize household electricity management, which includes device management, electric quantity query, history data viewing, one-key device switch control.
Device Management: Real-time control of switch status by binding intelligent devices.

Electric quantity check: Check monthly electric quantity, including electric voltage, current and other detailed data.

History data view: View historical electric quantity, to understand the trend of household electric quantity.

Switch control: Connect intelligent electrical equipments and custom ON/OFF time, to achieve one-key control of equipments. Equipments can also be disconnected with applications.
System Demonstration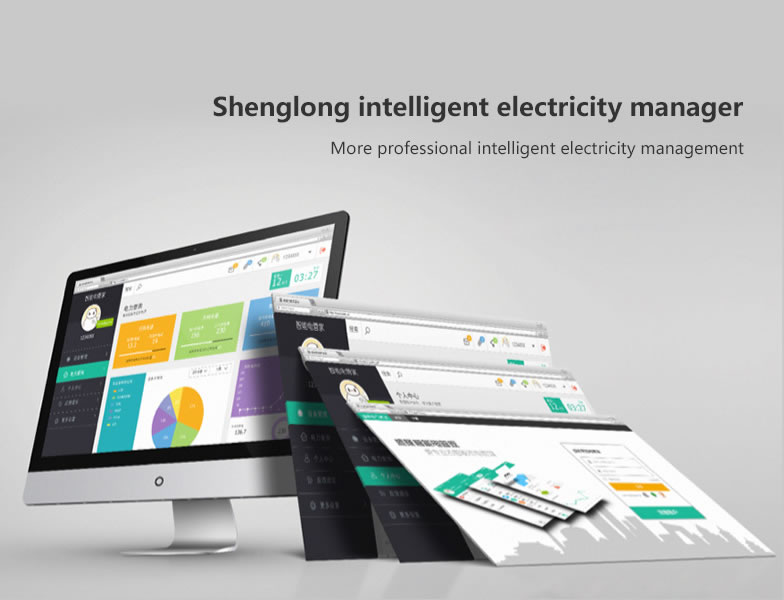 Application Value
With intelligent management of electricity equipment, easy-to-use one-key control of equipment switch, and convenient and practical view of history data, Shenglong Intelligent Electricity Manager will provide you with professional intelligent management of household electricity.