Cold Chain Equipment Monitoring Platform
Introduction
Sales, installation and after-sales service management for refrigeration equipment and management of cold chain transportation vehicles is an important way to reduce the cost of management and maintenance costs of cold chain equipment manufacturing enterprises.
Cold chain equipment monitoring platform achieve the functions of refrigeration equipment and cold chain vehicle remote monitoring, remote fault diagnosis and device inspection. It realizes centralized and online management of sold cold chain equipment and vehicle on the way, which further reduced the management and maintenance cost.
This cold chain equipment monitoring system is based on OneNet. Through monitoring device, it realizes whole process monitoring and management of cold chain equipment sales, installation and maintenance. It tracks all links of cold chain transportation and provides a full range of cold chain equipment monitoring service for customers. Main functions include remote monitoring, remote fault diagnosis and device inspection.
Remote monitoring: Realize online view of moving refrigeration equipment and cold chain vehicle position and environmental data in real time, and remote monitoring of equipment quantity, location, working status.

Remote fault diagnosis: Do simple fault diagnosis for cold chain vehicle with help of monitoring device. Send abnormal data to platform for alarm, which is advantageous for the enterprise to take corresponding measures.

Device inspection: Realize inspection of monitoring device on refrigeration equipments and vehicles. Inspection data is recorded. Ensure normal operation of monitoring device, to meet the needs of real-time monitoring of cold chain equipment.
System Demonstration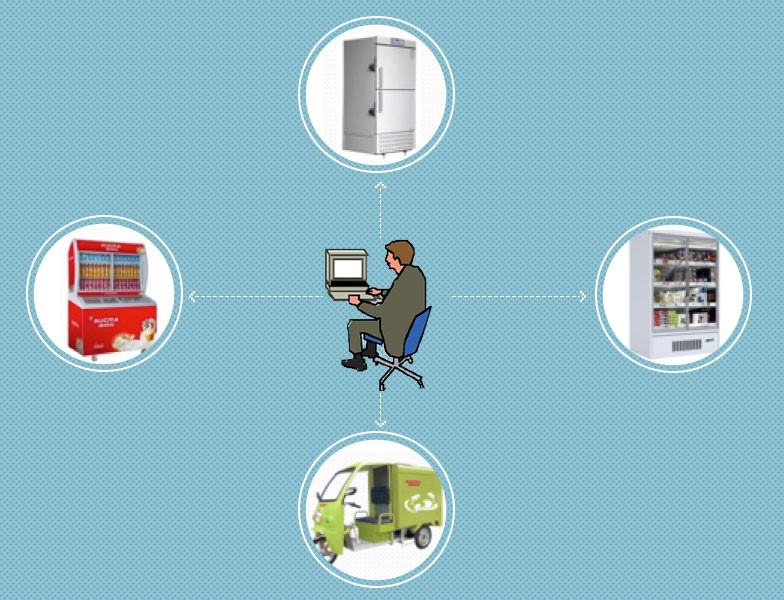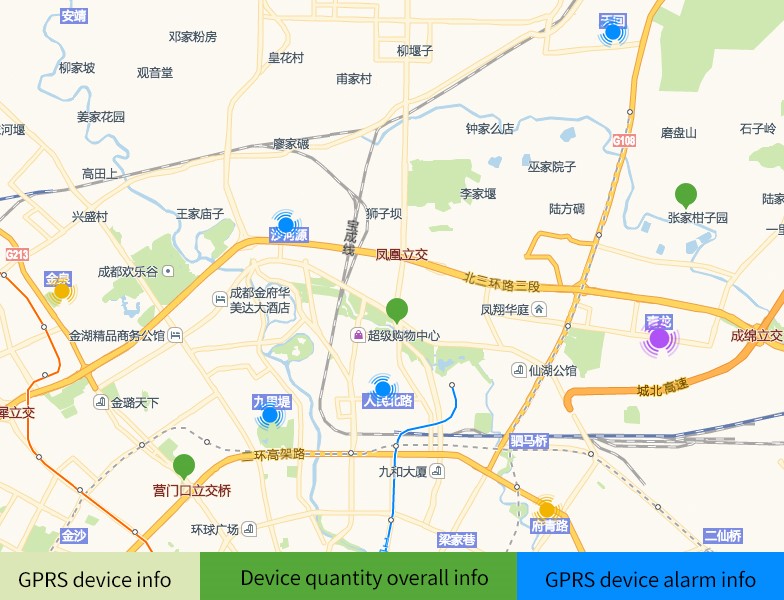 Application Value
Using OneNet platform data storage and online management functions to provide more professional cold chain equipment monitoring platform. Realize centralized and online monitoring of cold chain equipments sales process and cold chain transportation links. Create great value for customers.